Luxembourg Dental Medical Centre
The Luxembourg Dental Medical Centre is at your service with 9 treatment and surgery rooms over 400 square metres, 20 specialists and 12 assistants.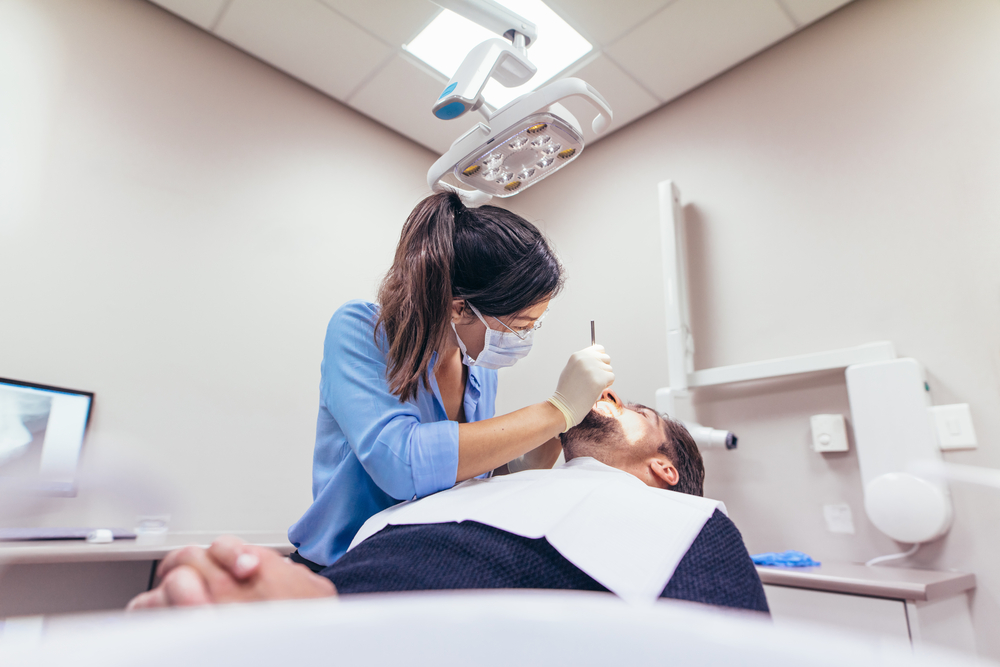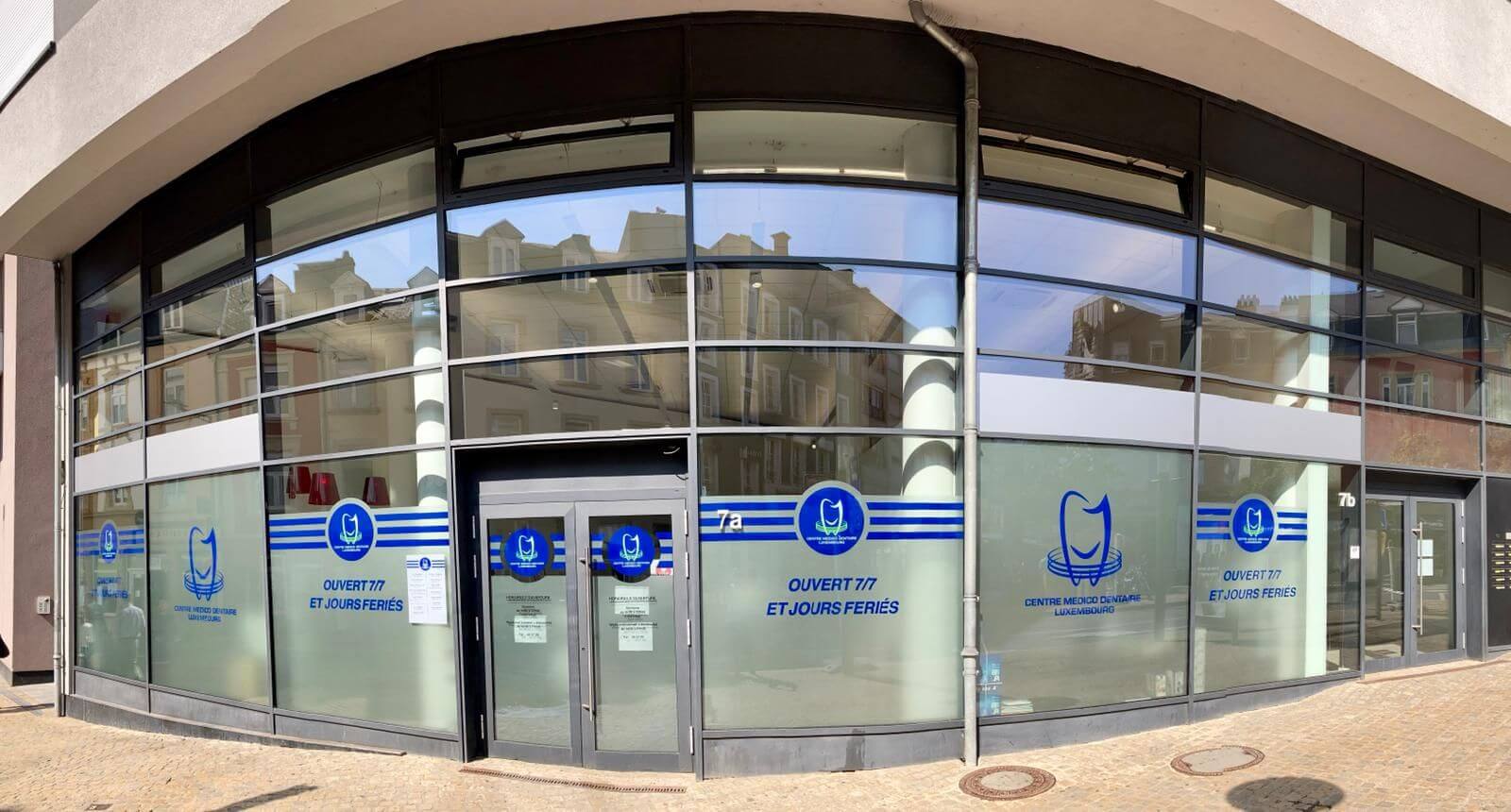 With or without an appointment for treatment and emergencies.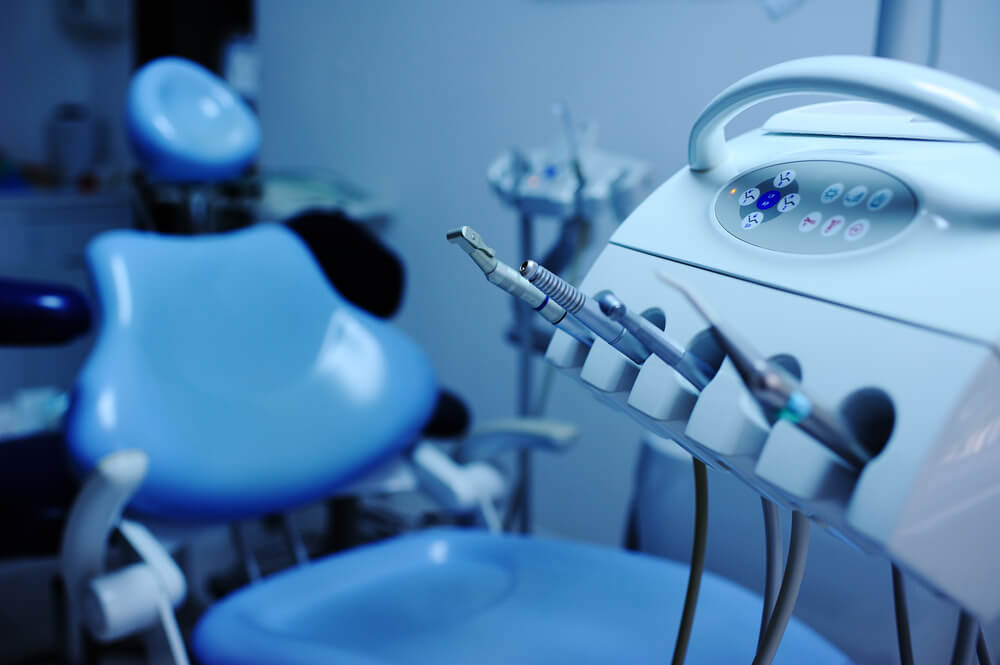 About
Luxembourg Dental Medical Centre
Our Dental Medical Centre welcomes you all year round for your different dental treatments in Luxembourg. Whether you are coming for a check-up, an emergency, dental surgery or a dental implant, our team of multi-disciplinary dentists is available to offer you suitable dental treatment.
Our team has dentist specialising in orthodontics, implantology and paediatric dentistry.
In order to provide your treatment under the best possible conditions, our dental clinic in Luxembourg has modern equipment, and you are certain to receive effective care for all treatments (cavities, implants, veneers and teeth whitening).
Services
Dental treatment in Luxembourg
The Luxembourg Dental Medical Centre offers a full range of oral and dental health treatments for adults and children, from general dentistry to dental specialisms.
We welcome you in a modern centre at the cutting edge of technology to offer you dental treatment by expert dentists while providing an emergency service for all care.
Our dental clinic in Luxembourg offers you dental implantology consultations and the placement of dental implants, bridges or crowns.
A dental implant is an artificial root replacing a missing tooth. The dental implant is placed by our surgeons specialising in oral implantology in Luxembourg.
Our operating theatres are equipped with high-end material enabling our dental surgeons to work easily on our premises.
Do you have a dental problem and need dental treatment urgently? Toothache, badly treated cavity, expelled tooth? Don't panic, our dental clinic offers you an emergency service with or without an appointment.
Our on-duty dentists welcome you throughout the week for all your dental emergencies. They provide all the care necessary during emergency consultations, even at the weekend.
Our dental surgeons perform all the dental implantology operations: crowns, bridges and prostheses.
Our dentists have all the skills and equipment necessary to work in total safety and take care of your dental problems under the right conditions with personalised treatment and follow-up.
Our dental health centre in Luxembourg provides a crown and bridge dental implant placement service to alleviate certain specific pathologies that can only be treated by this type of dental surgery operation. A dental crown is intended to restore the appearance and function of a damaged tooth in order to preserve it as long as possible over time.
A dental surgeon from our dental clinic in Luxembourg will receive you for a pre-implant visit that is essential for the surgery to be performed.
ADULTS AND CHILDREN
Quality care for all
Our primary concern is your health and oral hygiene.
This is why we have brought together a team of experienced dentists. Each member of our team has their own specialisms.
Call the Luxembourg Dental Medical Centre today and make an appointment now.
Adress
Rue de Bonnevoie 7A – 1260 Luxembourg
Monday-Friday
Saturday
Sunday – public holidays
9:00 – 21:00
9:00 – 17:00
10:00 – 16:00